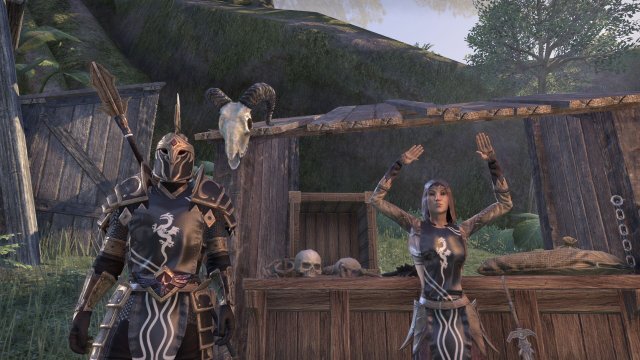 It has been a while ......
It has been a while since the website had an update but do not let that make you think we have been idle.
We have been busy making our mark on ESO and we are about to form our very own raid team so the website will start to come into its own. Register for the site if you want to be part of the team and watch this space :)
We have moved off of TeamSpeak3 for our voice comms, we now use the Discord server which can be accessed via this link.
Undaunted Sets and where to find them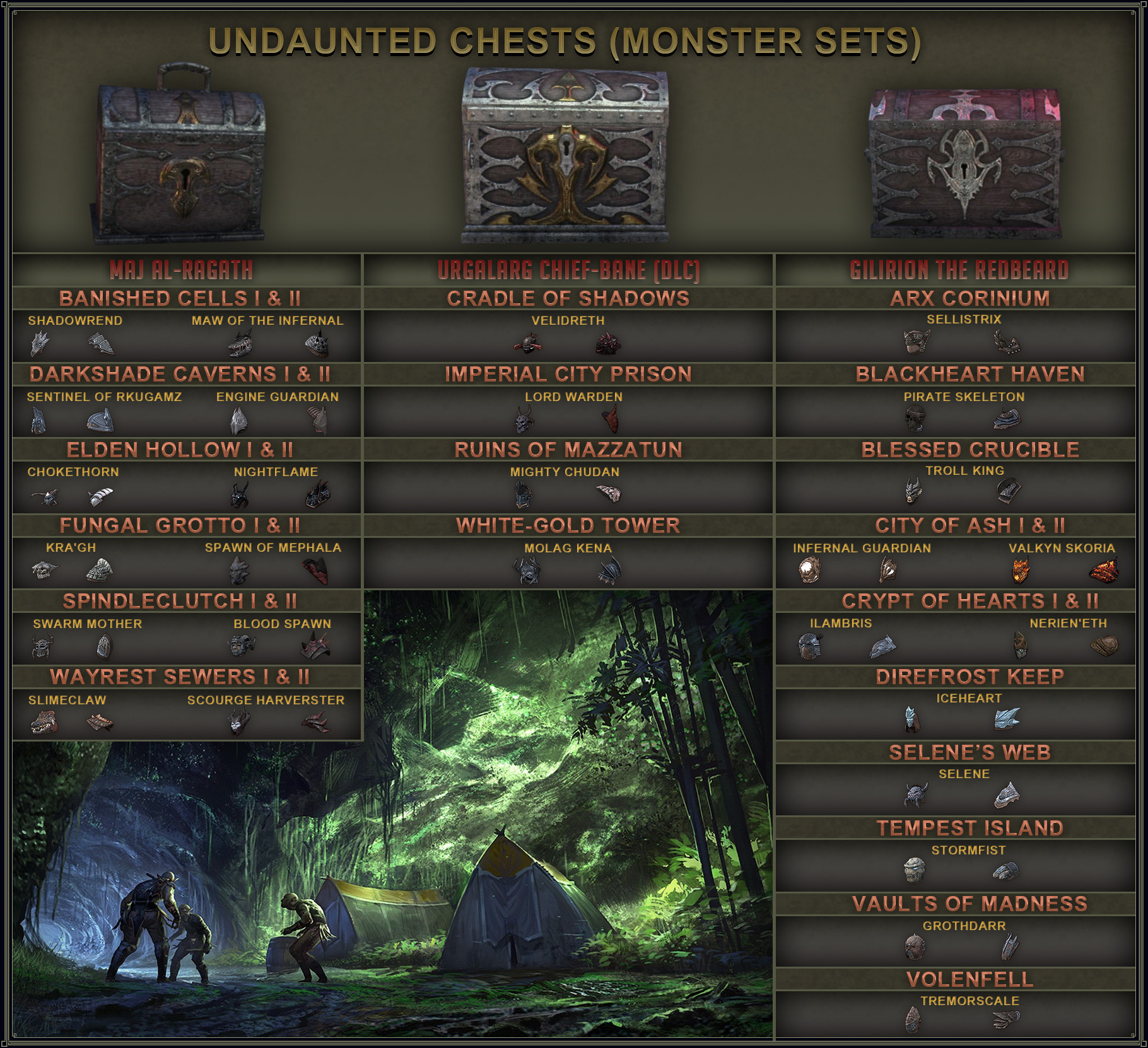 Write comment (0 Comments)
Update 12 is here!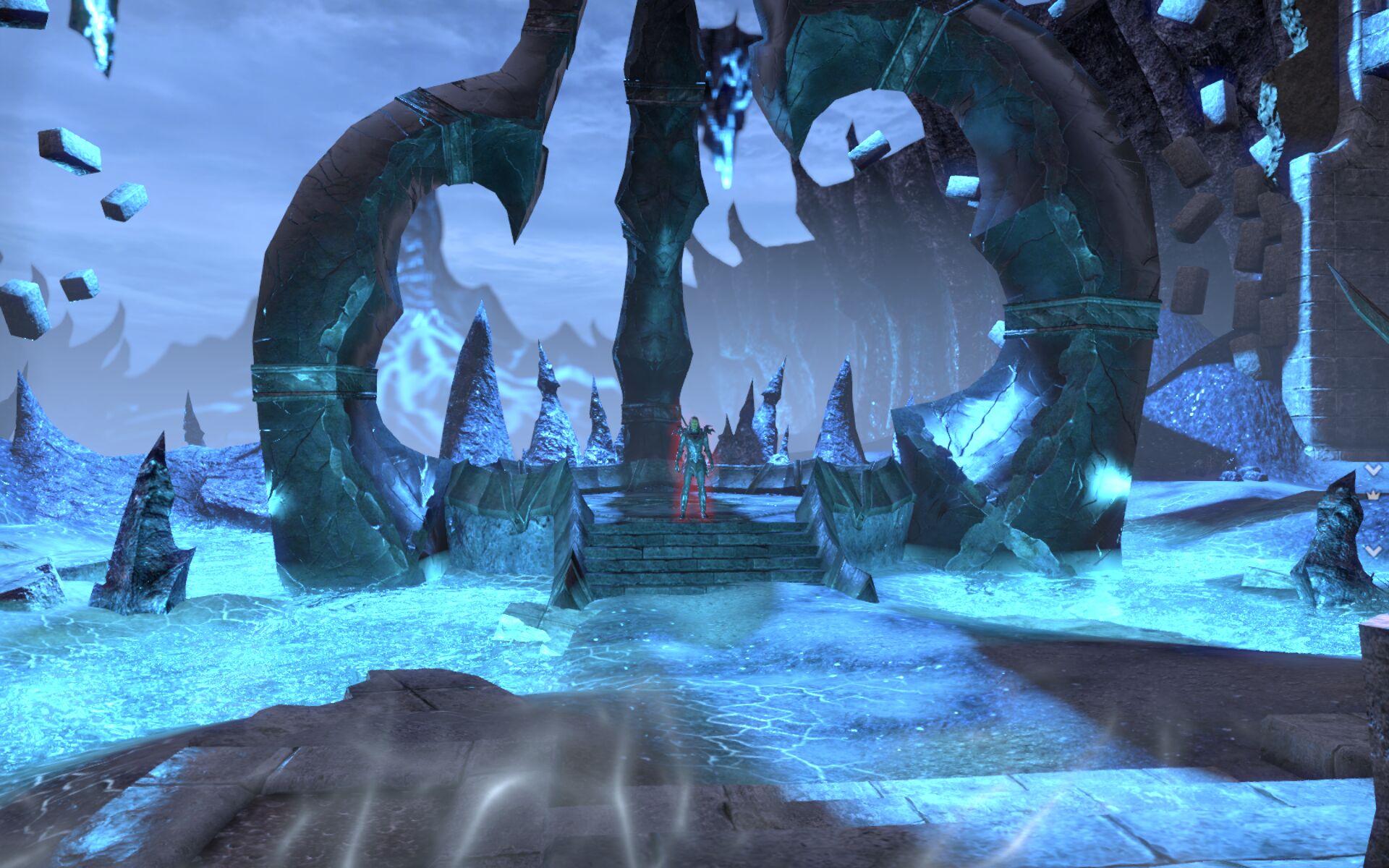 The patch notes are HUGE! If you want to read them in full head on over to the ESO forums
https://forums.elderscrollsonline.com/en/discussion/294849/pc-mac-patch-notes-v2-6-4-update-12-one-tamriel#latest
The build of our raid team continues and we are going to be looking to get some runs organised in the near future.
Write comment (0 Comments)
Guild Update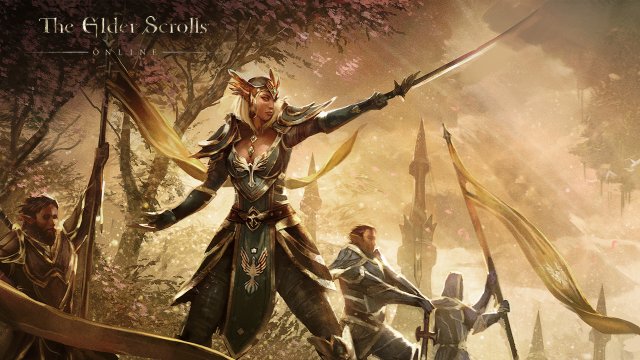 Hi all, due to the total number of guild members hitting the 500 mark I was forced to remove some members who had not logged on for some months.
Where we do not impose a strict activity policy we will be forced to clear out some members who have clearly stopped playing the game to make room for people who are.
If you return to the game and you want to return to our ranks then the door is always open to you.
Write comment (0 Comments)
Update 12 - Breaking News
There has been some news on the next update from Gamescom!
The Highlights are
Every zone will be battle levelled like Wrothgar was. As part of this every zone will get group world bosses.
All Alliances will be together in PVE Zones
Craglorn has been completely redesigned - The main story is solo, there are world bosses for larger groups and the side quests are for groups of 2-4
Killing final bosses in vet dungeons will guarantee  monster masks and every dungeons will have one, that's 17 new sets coming to the game.
There are two festivals added - one near Halloween called the witches festival and another called the new life festival which will be around New Year.
This will be out on PTS at the end of this month and is due for release in October.
Update 13 has been confirmed for Housing!!
Wooohoooooo
Write comment (0 Comments)
Guild PVP Events
Our PVP guild events are proving popular, we have been running these every Sunday night at 20:30 UK time.
All members of level 10 and above in The Aldmeri Diminionare welcome to join as long as you can join TeamSpeak. If you are shy and do not want to talk that is fine but you need to be able to hear what is going on.
Write comment (0 Comments)