It has been a while since the website had an update but do not let that make you think we have been idle.
We have been busy making our mark on ESO and we are about to form our very own raid team so the website will start to come into its own. Register for the site if you want to be part of the team and watch this space :)
We have moved off of TeamSpeak3 for our voice comms, we now use the Discord server which can be accessed via this link.
Details

Written by

Titan

Category: Guild Information
Hits: 6762
Guild events are planned on a regular basis, they are communicated in game via the guild message of the day (MOTD) system and on the website.
Current we run the following events
Player vs Player (PvP)

 

The guilds home campaign is Thornblade and we venture into Cyrodil as a guild on a regular basis. All members level 10 or above are very welcome and players new to PVP are encouraged. We are happy to take the time to explain everything to new players, it is no hassle at all.

 

Due to the pace of play and the requirement to react quickly to situations TeamSpeak 3 is required for this kind of event.

Player vs Player Questing (PvPQ)


 

Cyrodil is not all about Castle sieges and large scale battles. There are Sky Shards to collect and Dungeons to explore but that is dangerous to do in a world full of enemy players wanting to take you out.

 

We organise PVP Questing runs to help people gather shards and gain achievements in the relative safety of a group.

 

TeamSpeak is a requirement for this one as well.

Player vs Environment (PVE) - Dungeons

 

We do different events around Veteran and normal level Dungeons. We have several members happy and willing to boost people through the dungeons to help people pick up the quests and achievements.

 

TeamSpeak is always preferred but not always required for these events.

Craglorn

 

 Our Craglorn events have proved popular with our members with high VR characters. These events are for groups of 4, 8 or 12 and we explore everything upper and lower Craglorn has to offer from the delves to the open world quests and challenges.


 

We use Teamspeak for these events as there always tends to be one or two people that seeing the content for the first time.
We will be adding more events to the list soon, the Craglorn Adventure Zone being high on the list.
If you have any ideas for events post them in the forums.
Details

Written by

Titan

Category: Guild Information
Hits: 6983
The Twelve Knights were born in April 2001 as a Counter Strike 1.3 clan. We progressed through the versions of conuter strike and onto Conter Strike Condition Zero before heading onto Counter Strike : Source.

 

We were one of the prominent UK clans for Counter Strike with many members being active administrators in the EnemyDown competative gaming site.

 

In 2008 we boldly ventured out into the world of MMO's and joined the Age of Conan. We were strickly a PVE guild and ran popular and successful raids both within the guild and publically. We gathered friends together for some good times as we slashed and burned our way across Hyboria. However, real life took its toll as well as the bugs of a new game and most of us retired from the game.

 

The Elder Scrolls Online reared its head and with the wealth of back story provided by previous Elder Scroll titles we bravely stepped into the new title.

 

13 years is a long time for a gaming community, along the way life long friendships have been formed and great times have been had.

 

Long live the Knights!
Details

Written by

Titan

Category: Guild Information
Hits: 7350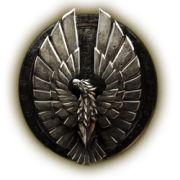 The Twelve Knights are happy to accept members of any level and experience in the game. We are an Aldermeri Dominion guild so in order for you to get the most out of being a member you need to have at least one character in our alliance.

 

We set out with the express goal of experiencing all the game has to offer. As such we enjoy and actively take part in PVE, PVP, Crafting, Dungeons and adventure zones. We have yet to start on the trials but rest assured that we are working in that direction.

The vast majority of our members have careers, children, partners and all sorts of reasons why they may be taken away from the game for periods of time. We are adults and understand other priorities crop up and do not punish members for this.

As long as you respect the guild, its rules and most importantly its members you will be made to feel welcome within our ranks.
Details

Written by

Titan

Category: Guild Information
Hits: 7735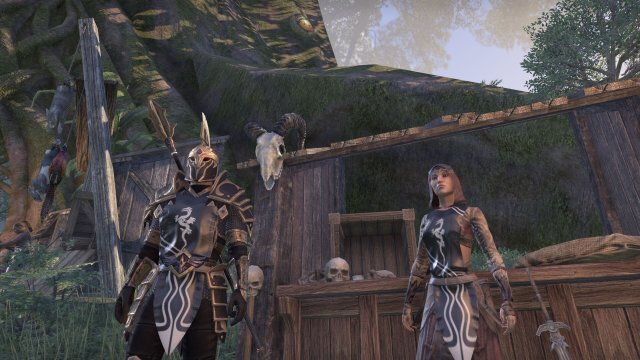 | | |
| --- | --- |
| | Respect your fellow members : Racism, Sexism .... hell any "ism" is not acceptable. There is a great deal of friendly banter that happens and that is encouraged and welcome but please be mindful of peoples feelings. |
| Should you attain a rank that allows access to the guild bank this should not be abused for personal gain. Selling items form the bank should have proceeds fed back into the bank. | |
| | We do not impose any rules on activity or guild event participation, all we ask is that you show up for events you have committed too. Communication is nice and easy in the digital age, please let us know if you can not make it. |
Details

Written by

Titan

Category: Guild Information
Hits: 7715