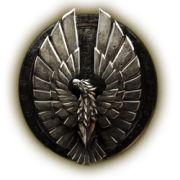 The Twelve Knights are happy to accept members of any level and experience in the game. We are an Aldermeri Dominion guild so in order for you to get the most out of being a member you need to have at least one character in our alliance.

 

We set out with the express goal of experiencing all the game has to offer. As such we enjoy and actively take part in PVE, PVP, Crafting, Dungeons and adventure zones. We have yet to start on the trials but rest assured that we are working in that direction.

The vast majority of our members have careers, children, partners and all sorts of reasons why they may be taken away from the game for periods of time. We are adults and understand other priorities crop up and do not punish members for this.

As long as you respect the guild, its rules and most importantly its members you will be made to feel welcome within our ranks.